Harley Quinn is the perfect opposite of the Joker. She has a heart and is just as complex as her male counterpart. Despite being more complex than the Joker, Harley Quinn is still a popular antihero with countless stories to her name.
Joker & Harley Quinn photoshoot in video form (german)
Studioshooting Harley Quinn
The photo shoot "with Harley Quinn" was a great success because she is so charismatic. Harley Quinn is not so easy to recreate, after all she is more than just crazy. Her character is ambiguous and contradictory; sometimes she acts genuinely like a professional killer and sometimes she pretends to be a clown with her character. The whole thing can have happened inside of a breath and the situations as if they were totally crazy. The woman is just super, for every taste and therefore ideal for a portrait shoot.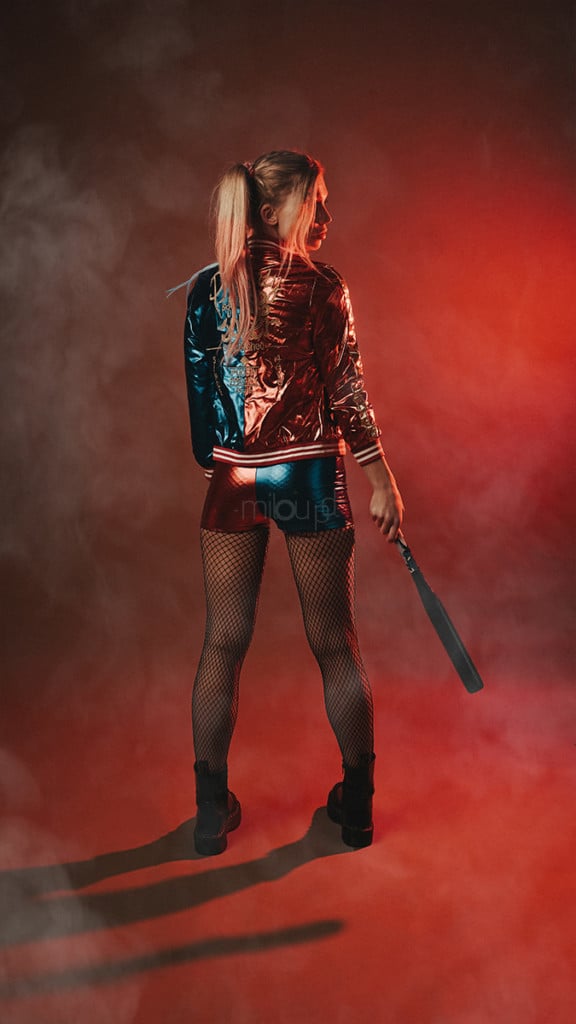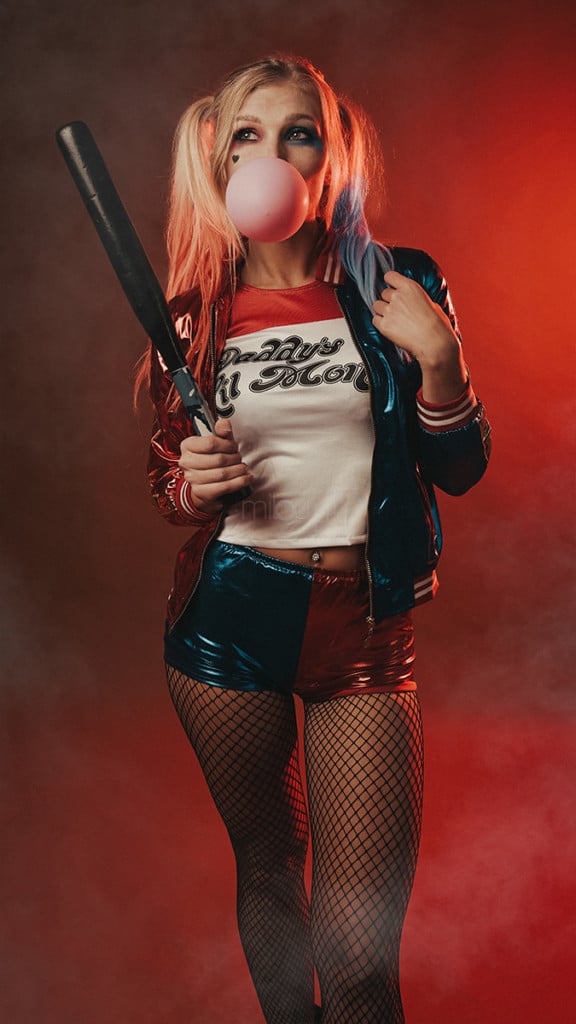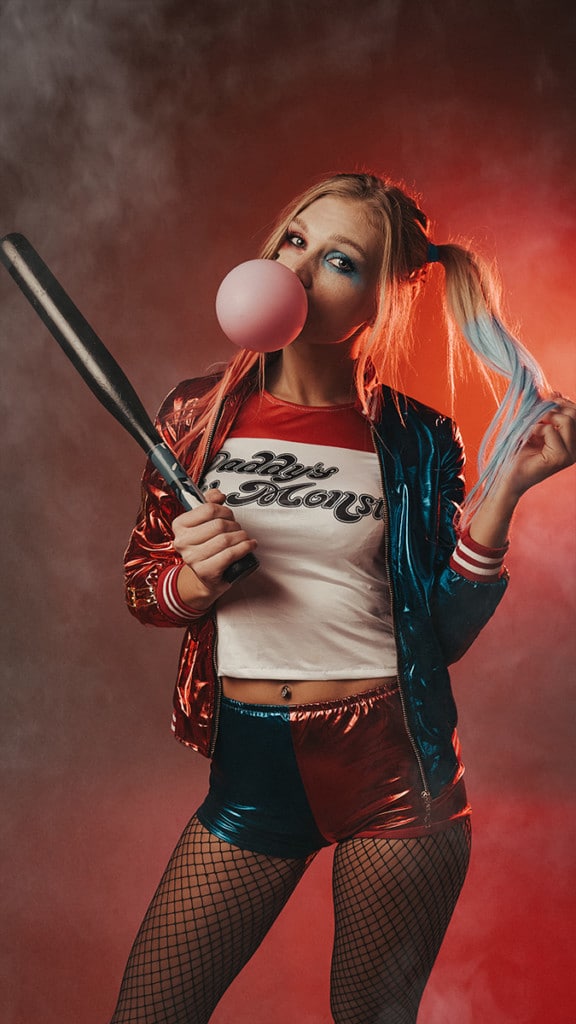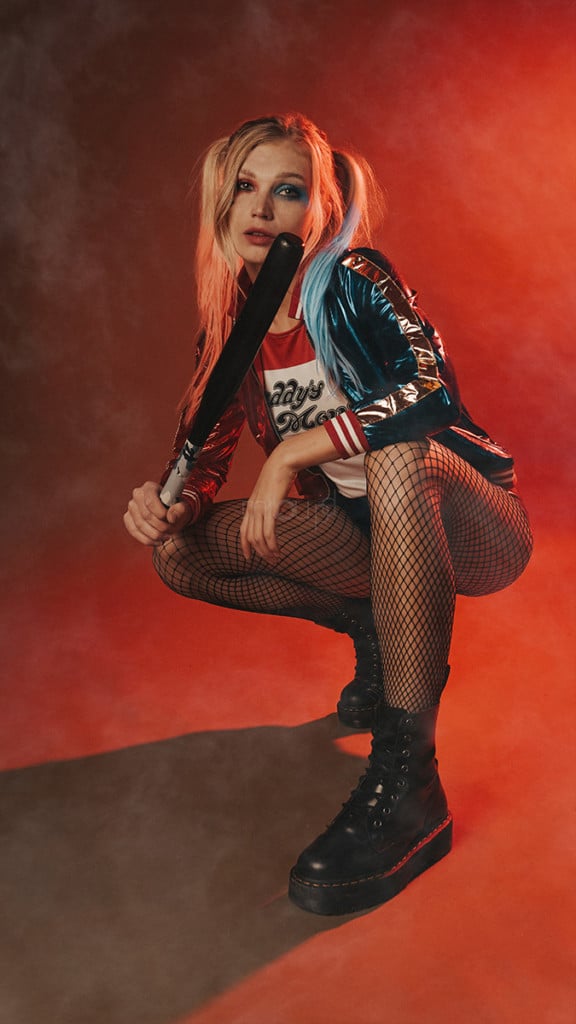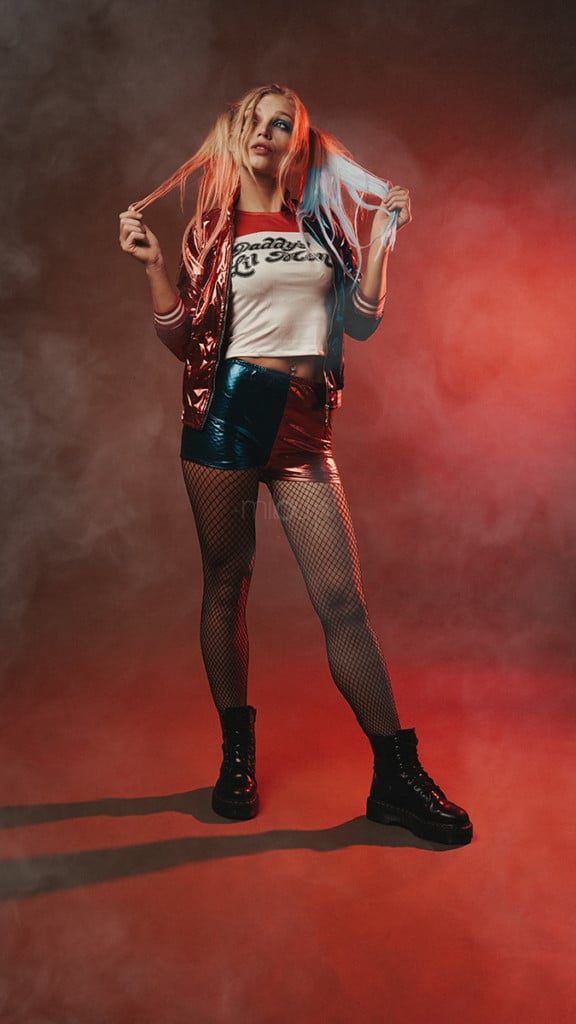 Harley Quinn Halloween photo shooting idea
Of course, you don't have to do a Harley Quinn photo shoot just for Halloween. You can do it at carnival time or at any time of the year. But especially at Halloween time it fits perfectly, because you can put your social media channels in the limelight.
What do you think?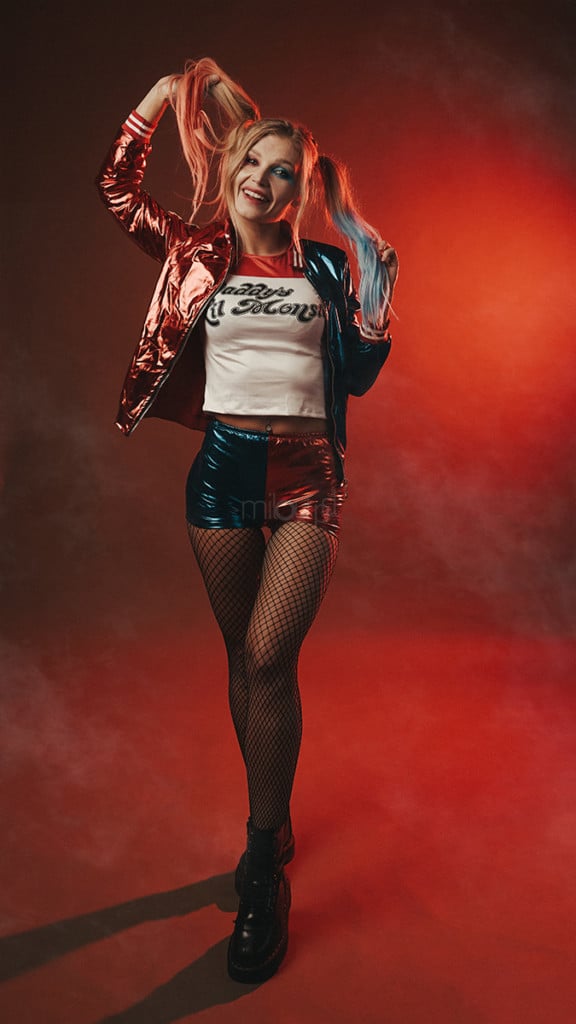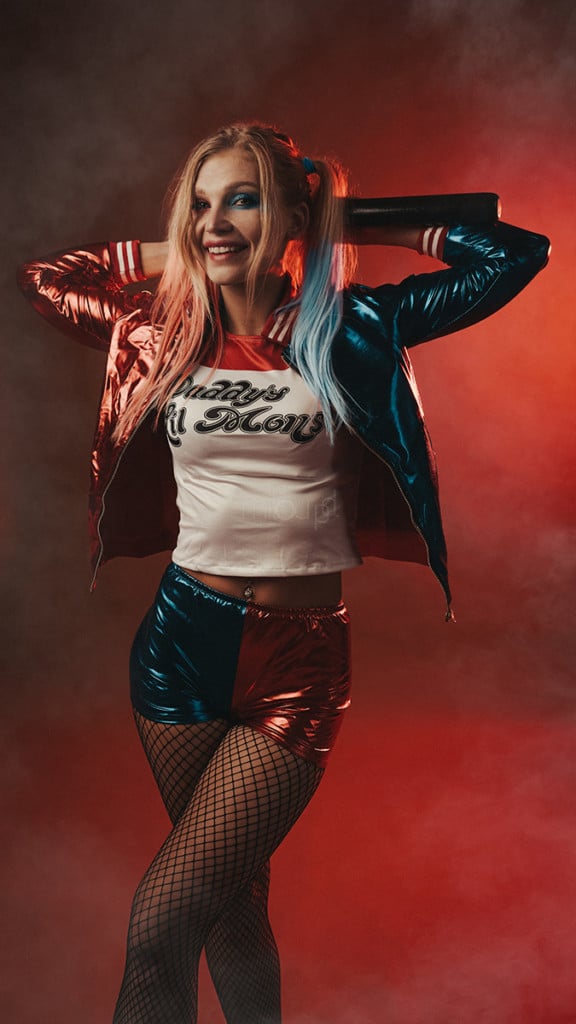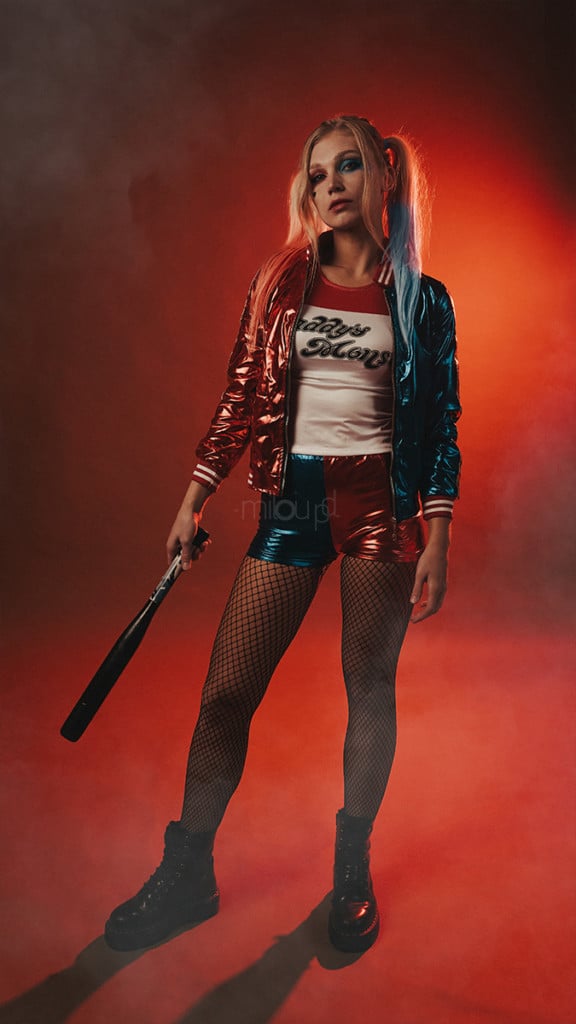 Sieh dir diesen Beitrag auf Instagram an