In the darkest Halloween night, the hour of the monsters and outlaws strikes! And the most cunning of all is undoubtedly the crazy Joker! With an ingenious Joker costume, you'll become an anarchic psycho clown who no longer obeys any rules and instead prefers to go on a bat hunt.
A Joker costume naturally comes in a wide variety of styles, as they are based on the various templates from movies, video games and comics. For example, there are Joker costumes that could come straight from the set of the Suicide Squad movie with their long coat, or Joker costumes from the hit video game Arkham Asylum.
For my part, I opted for the Joker costume from the movie "Joker" with Joaquin Phoenix. But only after I had a chat with Anita about it.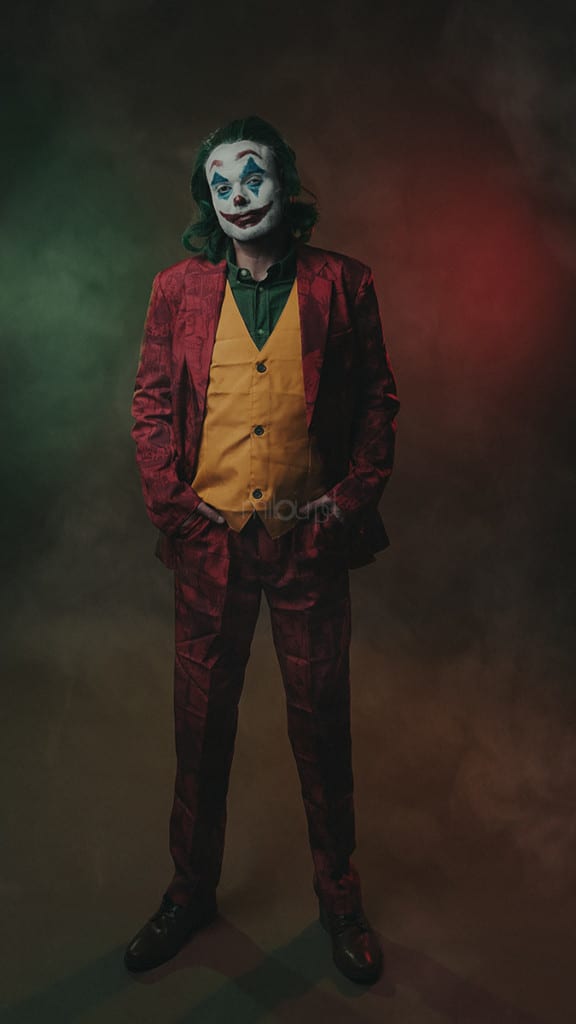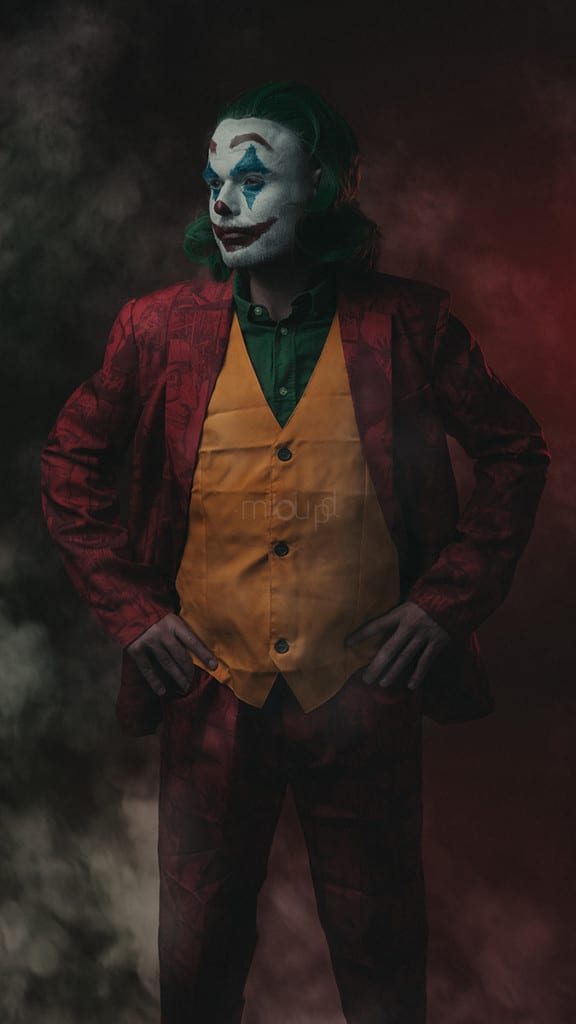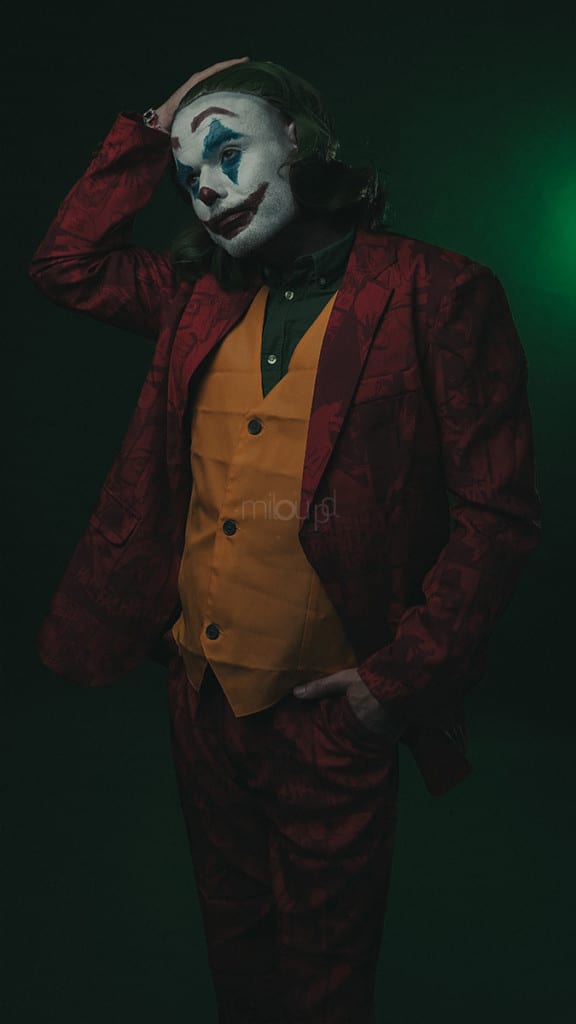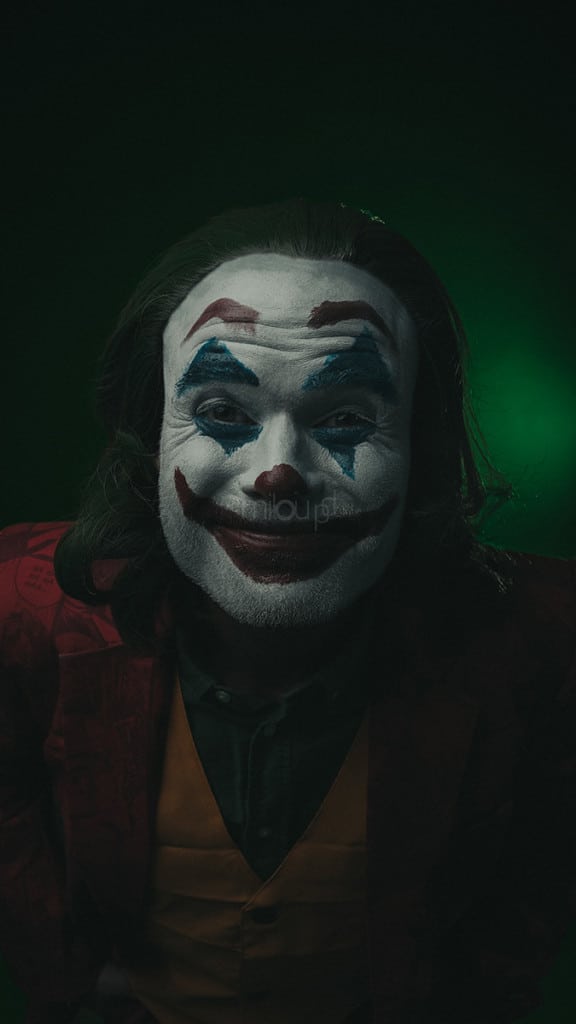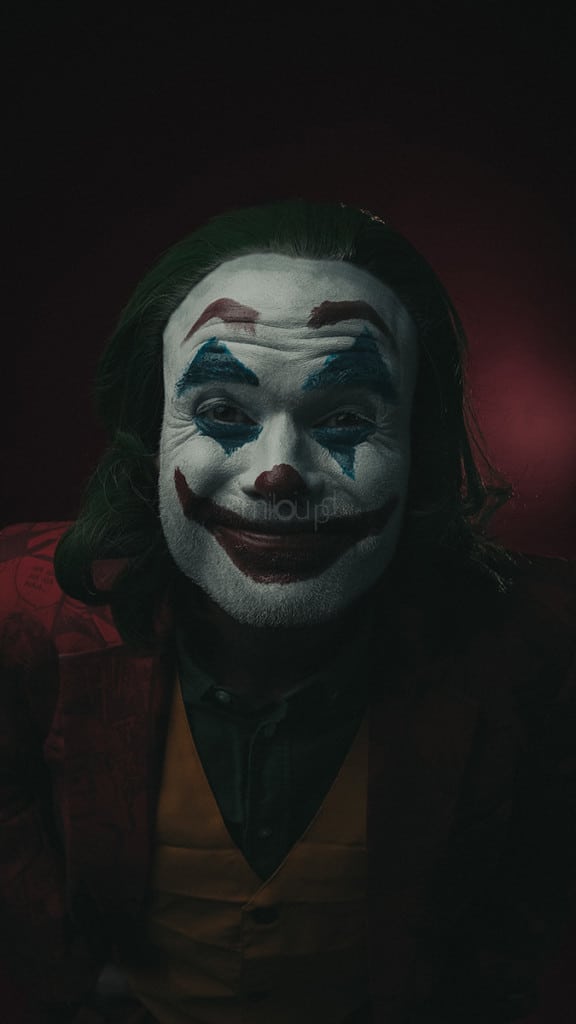 Joker Halloween Photoshooting Idea
We have first made some poses in the studio standing, until Anita came up with the idea with the chair. I thought – YES! The first two pictures are my absolute favorites that were taken during this photo shoot. What do you think?